I've worked out a way to install the Energy Stats app onto an Amazon Firestick.
Important- please read the EDITS at the bottom of this post before proceeding.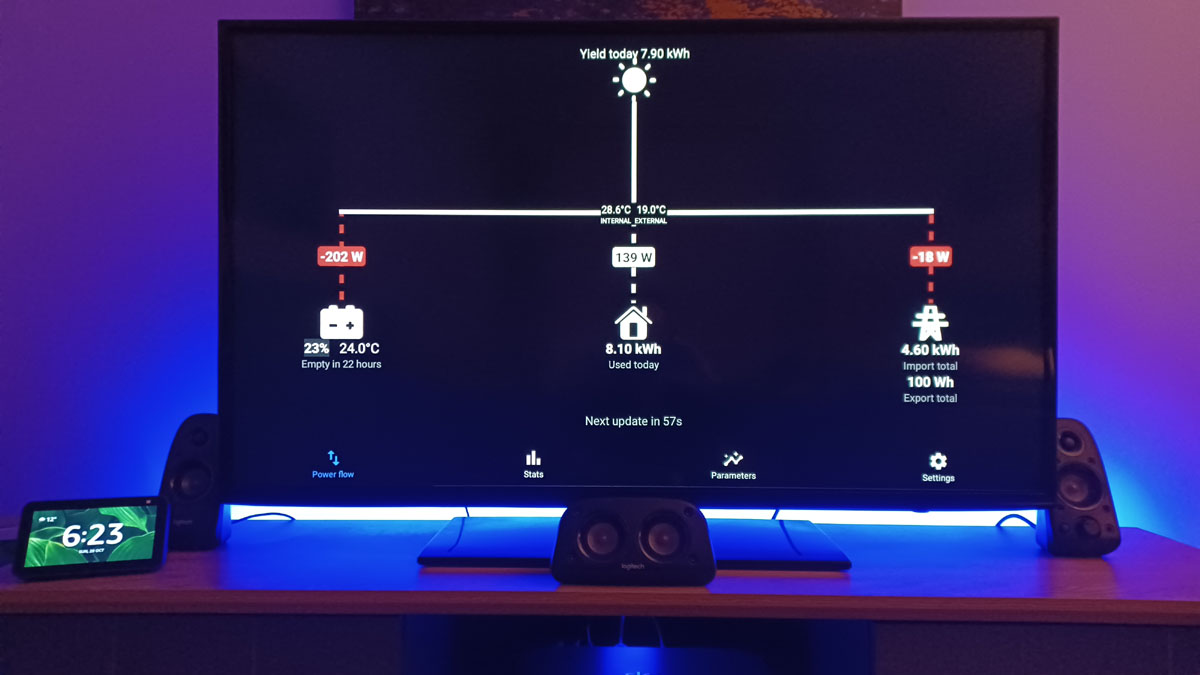 Interested?
Just a few things to mention before you proceed.
The install will only work from Andriod phones or tablets. (Sorry Apple useres)
You need a minimum of V1.93 of Energy Stats to be able to use dark mode on the Firestick.
Both the Firestick and phone/tablet must be connected to the same WiFi network to carry-out the installation.
Because we are side loading the app onto the Firestick it will not receive automatic updates (the app can still be updated manually).
Im going to give an explanation of the steps needed to carry-out the install but if you get stuck on any of them it might be an idea to look on YouTube for that particular step (there are lots of useful videos about the Firesticks on there)
Let's proceed

Enable developer options on your Firestick.
Enable "install unknown apps" inside the developer options of your Firestick. (Might not be necessary on all Firesticks)
Turn on "ADB Debugging" inside the developer options of your Firestick.
Download and install "Easy fire tools" from the Google play store onto the Andriod phone or tablet that Energy Stats is installed on.
Run Easy fire tools and connect it to the IP address of your Firestick.
Select the Energy Stats app from within the Easy fire tools app and install it to your Firestick.
To update Energy Stats later just carry-out the last two steps again, you might also need to turn on ADB Debugging again on your Firestick.
---------------------------------------------------------------
EDIT1: if you don't see the Energy Stats app in your Firestick app browser after installing try going to settings / applications / manage installed applications, scroll down to Energy Stats and launch it from there, after that it "should" show in the app browser.
EDIT2: it has recently come to light that Energy Stats might only run on Fire OS 7x or 8x, you might want to check your Firesticks OS before proceeding, an tempted install on 5x failed but as yet we don't know if it will install on 6x or not.
---------------------------------------------------------------